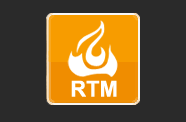 Welcome to RTM
Welding tools, MAPP Gas, Hand Torch, Manifold,
Vacuum Pump, Testing Instrument, Charging Scale, Gas Leak Detector,
Tubing Tools, Tube Cutter, Tube Bender, Tube Expander
0086-574-27866853

TUBE EXPANDING TOOL CT-100
Six Easy Steps:
Deburr inside of tube.

To create perfectly expanded tubing for soldering or brazing, you must use soft copper or fully anneal end of tube to be expanded.

Pull XpandR. Handle up to 90-degree position. Maintain this position as you screw the appropriate size head over the center-punch and tighten.

Insert the end of the tube over the X pand R. Head completely.

Pull the lever completely down.

Return the lever to the 90-degree position. Remove expanded tube.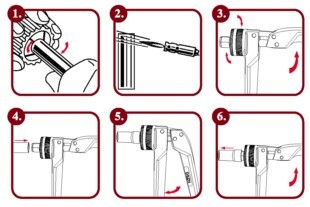 CT-100A/CT-100M Swaging/Expanding Kit
Hand-operated, single-stage expander is designed to expand tubing for fast, accurate joints in soft copper, aluminum, and soft steel tube without using fittings.

Free-floating and self-centering expander mechanism.

Expander segments are made from high-quality hardened steel.

Item No.

DESCRIPTION

CT-100A

Normal

CT-100A+CT-312+CT-207

For inch: 3/8″, 1/2″, 5/8″, 3/4″, 7/8″, 1″, 1-1/8 O.D.Tubing.

CT-100M

Normal

CT-100M+CT-312+CT-207

For metric: 10, 12, 16, 19, 22, 25, 28mm O.D.Tubing.

CT-100AL

New

CT-100A+CT-312+CT-207

For inch: 3/8",1/2",5/8",3/4",7/8",1",1-1/8" ,1-1/4",1-3/8",1-1/2",1-5/8" O.D. Tubing.

CT-100ML

New

CT-100M+CT-312+CT-207

For inch: 10,12,16,19,22,25,28,32,35,38,42mm O.D. Tubing.

You May Also Like: