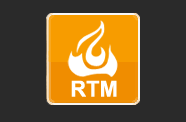 Welcome to RTM
Welding tools, MAPP Gas, Hand Torch, Manifold,
Vacuum Pump, Testing Instrument, Charging Scale, Gas Leak Detector,
Tubing Tools, Tube Cutter, Tube Bender, Tube Expander
0086-574-27866853

TUBE BENDER CT-364-10/12/14
LEVER TYPE TUBE BENDER
★ Each tool bends one size.
★ For bending soft copper、brass、aluminum、steel、stainless steel and other very thinner metals.
★ Calibrated marking with red color to show angle of bend, Wide hook grips tugging securely.
★ Makes smooth short radius bends up to180°with minimum effort, No marking、scraping or flattening of tubing.
★ New fixed hook tube benders furnished have easy 90°start-require much less effort to make fast, accurate bends.
Share in CT-364A-10/12/14 & CT-364M-10/12/14.
Tube Bender 180°

Model No.

O.D. Tubing

Radius to center of tube

CT-364A-10

5/8″

54.4mm

CT-364A-12

3/4″

75.3mm

CT-364A-14

7/8″

82.1mm

CT-364M-10

16mm

54.4mm

CT-364M-12

19mm

75.3mm

CT-364M-14

22mm

82.1mm

You May Also Like: