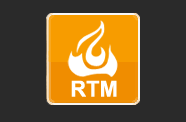 Welcome to RTM
Welding tools, MAPP Gas, Hand Torch, Manifold,
Vacuum Pump, Testing Instrument, Charging Scale, Gas Leak Detector,
Tubing Tools, Tube Cutter, Tube Bender, Tube Expander
0086-574-27866853

MAPP GAS,MAÇARICO PORTATIL
MAPP GAS(MAÇARICO PORTATIL) PRODUCT DESCRIPTION:
1. Burning temperature: approach to 3600℉
2. The full burning time for one full bottle: nearly 2 hours and 40 mins
3. Scientific gas mix and high flame temperature, utmost burning performance and guaranteed short working times.
4. Increased user safety through improved catridge valve.
5.Pressure(psig) 110 psig at temperature 20℃
6. CGA600 Connection
7.Portable for using and longer periods of use.

PRODUCT APPLICATION:
For soldering and brazing work.

PRODUCT SPECIFICATION:
Special gas mixture with outstanding flame performance

CGA600 valve connection.

Suitable for most torches in the market.

Quality disposable steel cylinder.

Tough and impact resistant.

Burns approx. 1/3 longer than propane up to 2.5 hours of use.

CE tested gas catridge.

Increased safety for the user.



You May Also Like: