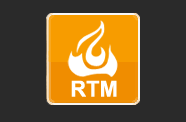 Welcome to RTM
Welding tools, MAPP Gas, Hand Torch, Manifold,
Vacuum Pump, Testing Instrument, Charging Scale, Gas Leak Detector,
Tubing Tools, Tube Cutter, Tube Bender, Tube Expander
0086-574-27866853

FLARING TOOL CT-808(457)AM-L
45°ECCENTRIC CONE TYPE FLARING TOOLS
Easy operation, and save time and energy.

The special cone eccentric revolution will be allows the internal opening gradually and form 45°accurate and regular flare without, preventing tube slippage downward. Therefore, the flare face will be smooth, uniform without scratching.

Eccentric cone will be rebound by itself after the work is finished, make the idle top head in revolution again for 1-2 rounds and have the flare face in friction to make it prettier.
Item No.

DESCRIPTION

CT-808AM-L

CT-808A+CT-274+CT-208
(Packed in hand carrying plastic case)

For inch: 3/16″,1/4″,5/16″,3/8″,1/2″,5/8″, 3/4″
& 5mm,6mm,8mm, 10mm,12mm,16mm ,19mm O.D. Tubing

CT-808A-L

CT-808M-L

CT-808A+CT-274+CT-208
(Packed in hand carrying plastic case)

For inch: 3/16″,1/4″,5/16″,3/8″,1/2″,5/8″& 3/4″O.D. Tubing
For metric:5mm,6mm,8mm,10mm,12mm,16mm & 19mm O.D. Tubing

You May Also Like: