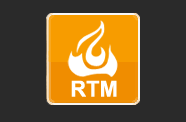 Welcome to RTM
Welding tools, MAPP Gas, Hand Torch, Manifold,
Vacuum Pump, Testing Instrument, Charging Scale, Gas Leak Detector,
Tubing Tools, Tube Cutter, Tube Bender, Tube Expander
0086-574-27866853

FLARING AND SWAGING TOOL KIT CT-1226-AL
45°FLARING & SWAGING TOOL KIT
Flares 7 sizes of tubing. Rugged forged steel slip-on yoke and hardened flaring bar. Positive clamping action of bars prevents tube slippage. Self centering yoke with swivel-type hardened steel, chrome-finished flaring cone forms better flares with less effort. Design of yoke permits flaring where there is little space between nut and tube end. Satin finish nickel-chrome plated.

Item No.

DESCRIPTION

CT-1226-AL

Flaring Tool

CT-195 Common Extrusion Flaring Tool. For 3/16″、1/4″、5/16″、3/8″、7/16″、1/2″& 5/8″O.D. Tubing. For 4mm、6mm、8mm、10mm、12mm、14mm &16mm O.D. Tubing.
CT-274 Tube Cutter 1/8″~1-1/8″ (3-28mm).
Packed In Hand Carrying Plastic Case.

You May Also Like: