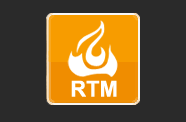 Welcome to RTM
Welding tools, MAPP Gas, Hand Torch, Manifold,
Vacuum Pump, Testing Instrument, Charging Scale, Gas Leak Detector,
Tubing Tools, Tube Cutter, Tube Bender, Tube Expander
0086-574-27866853

CHARGING STATIONS RTM-36577
Charging Station RTM-36577
Designed for field service repair of all appliances charged with R12. R134a refrigerant produced for garages or maintenance stations.
The Unit consists of:
2CFM Vacuum Pump

High low pressure gauge 68 mm or 80 mm diameter

For R12/R134a refrigerant

20617-1 Polyamid-Capillary-Hose

20618-2 Support device for liquid filling of R134a

Can Valve for refrigerant 20617-1.20618-2

All necessary charging hoses(36 inches or 60 inches).
| | |
| --- | --- |
| ITEM | DESCRIPTION |
| RTM-36577 | Charging Station with 2-valve manifold gauge,with quick couplers |

You May Also Like: